ROPO CAPITAL
Succeeding in today's competitive and global markets requires companies to leverage on their key competences and concentrate on operations in which most value is added. Hence, outsourcing of administrative processes and tasks is sensible. Invoice lifecycle management can be handled cost-efficiently and professionally by a specialized service provider. Benefits include focusing on core business, cutting costs as well as significantly shortened receivables lifecycle. As a result, manual processes and errors are minimized, cash flow optimized and customer experience improved.
Ropo Capital offers a comprehensive service covering the entire invoice lifecycle, including invoicing via various channels, ledger, receivables management and financing. Ropo's value proposition is based on automation and efficiency provided by its own software platform Ropo24, best-in-class customer service and agile integration projects.  Ropo's unique services and technology concept accompanied by uncompromising expertise as well as domestic and responsible corporate values is a winning combination that is suitable for companies of all sizes.
Widening the shareholder base further strengthened Ropo Capital's position and growth prospects. Sentica shared the management's vision of the company's future, which is based upon distinct and people-driven services, skilled personnel and effectively digitised processes. Sentica supported Ropo in developing the core business, merging with the information logistics provider Enfo Zender, and in Ropo's journey to the next level. Ropo Capital was acquired by Nordic private equity company Adelis Equity Partners in April 2019.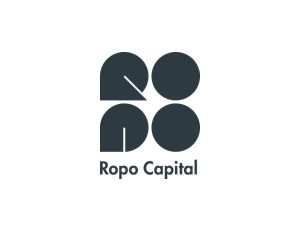 Sector: Invoice lifecycle management
Sales at exit: (2018): €46 million
CEO at exit: Artti Aurasmaa
Web: www.ropocapital.fi
Entry: 3/2016
Exit: 4/2019
Fund: Sentica Buyout IV
Ownership at exit: 51.0%
Deal team: Pentti Tuunala (case responsible), Johan Wentzel and Reeti Saarinen