HAMMAS HOHDE
As overall health awareness grows, also dental health is emphasized more than before. The development is supported by changes in general wellbeing and attitudes, improvements in service quality and availability, as well as opportunities arising with digitalization. Toothlessness becomes rarer, populations age and the average lifespan becomes longer, thus increasing the number of people retaining their own teeth. Therefore, while the dental health of children and youth is improving, the overall demand for dental care is growing.
Hammas Hohde aims to bring high-quality dental care to an increasing number of people. The company's comprehensive service offering covers general and specialized dental care as well as dental laboratory services, produced in-house. Hammas Hohde provides its customers first-class quality and service, and its personnel a great place to work and develop with experts from various specialization areas, utilizing the latest technologies.
Hammas Hohde was founded in 2014, after which the company has grown at a fast pace and opened its own dental laboratory as well as new clinics across Finland. With Sentica's backing, Hammas Hohde will further accelerate its growth while continuing to highlight the central role of the dental care professionals in its operating model.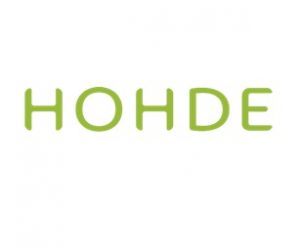 Sector: Dental care
Sales: 26 MEUR (2022)
CEO: Ville Pesonen
Web: www.hammashohde.fi
Entry: 11/2018
Fund: Sentica Buyout V
Deal team: Mika Uotila (case responsible), Timo Sarkki and Kai Vesikallio